About JRV Painting Co, LLC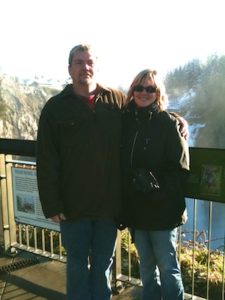 JRV PaintingCo, LLC was established in 1995 and has many satisfied customers from Pierce County, South King County and the Eastside.
Jim has over 30 years experience in residential and commercial painting. He started in the industry in the early 80's before moving to Washington from Montana with his future wife and business partner, Vonnie.
After working for other contractors, Jim started thinking of their future and decided to open his own company. He's honest and straightforward and with his experience and attention to detail, you can feel confident that your home is in the utmost capable hands.
Our mission is to make your painting experience as easy as we possibly can. From the time of first contact we will guide you through the process of setting up a walk through for an estimate to the completion of the job. If you choose JRV Painting Co, LLC to perform the work on your home, we will treat it as we do our own. Honest, professional, friendly, courteous and confident. These are just a few of the words that describe JRV Painting Co, LLC.
We offer residential, commercial, interior and exterior painting. We also do minor repairs, such as siding, trim, dry rot, smoke or water damage, drywall and texture repair.